Bio Solutions to Better our World
We began our work with the belief that we could better our world through sustainable bio solutions. In 1995, we designed and implemented an advanced ethanol recovery facility at the MillerCoors Brewery in Golden, Colorado. Today, we own and operate the facility, which transformed a waste remediation problem into a useable transportation fuel.
We have become a leader in developing and commercializing bioprocessing facilities for the conversion of biomass to fuels, products, chemicals, advanced proteins and foods. We understand the bioprocessing industry and the needs of both owners and developers.
Contact us to learn more about our capabilities and how we can tackle your next challenge.
A Leader in Bioprocessing
Our unique perspective with design and operation gives our clients practical expertise on all bioprocessing projects.
Advanced and Cellulosic Biofuels
Advanced Foods and Proteins
Waste-to-Energy and Biogas
Bio Power
Nutraceutical Production
Soil Amendments and Bi-products
We deliver excellence in:
Scaling from Pilot to Commercial
Front End Loading and Cost Estimates
Project Execution: Detailed Engineering, Construction Management, and Commissioning
First-of-a-Kind Project Delivery
Sustainable Proteins, Foods, and Products
As demand grows for higher proteins in food and consumer products, Merrick provides biosolutions to our advanced food and protein customers. We provide our clients with expertise in:
Sterile fermentation
Process configuration
Scale-up from pilot to commercial
Knowledge of hygienic piping standards
Use of cGMP practices, including Hazards Analysis and Critical Control Points (HACCP).
Process technology integration
Biogas and Renewable Natural Gas (RNG)
Merrick delivers projects that use anaerobic digestion (AD) and biogas processing technology to reduce the wet waste material (wastewater biosolids, food waste, and animal manure) that strains landfills in the US every year. Beyond waste reduction, Merrick helps our clients process biogas to produce RNG—which can be an attractive investment given incentives such as the Renewable Fuel Standard (RFS) and the California Low Carbon Fuel Standard (LCFS). With experience in both land development and engineering expertise, Merrick works with our clients to deliver the optimal project.
Biofuels and Biochemicals
Whether greenfield, brownfield, or retrofit, Merrick delivers for our clients within the biofuels, biochemicals, and other bio-based products market. We have developed projects using a wide variety of feedstocks, technologies and products and have industry-leading experience in design of biological, thermochemical and hybrid process facilities.
Merrick brings the full complement of engineering skills—including front end loading, detailed design, capital and operating cost estimation, construction management, commissioning, start-up, and troubleshooting. We have established relationships with contractors experienced in bioprocessing facilities, allowing us to work under a single EPC contract or design-bid-build arrangement.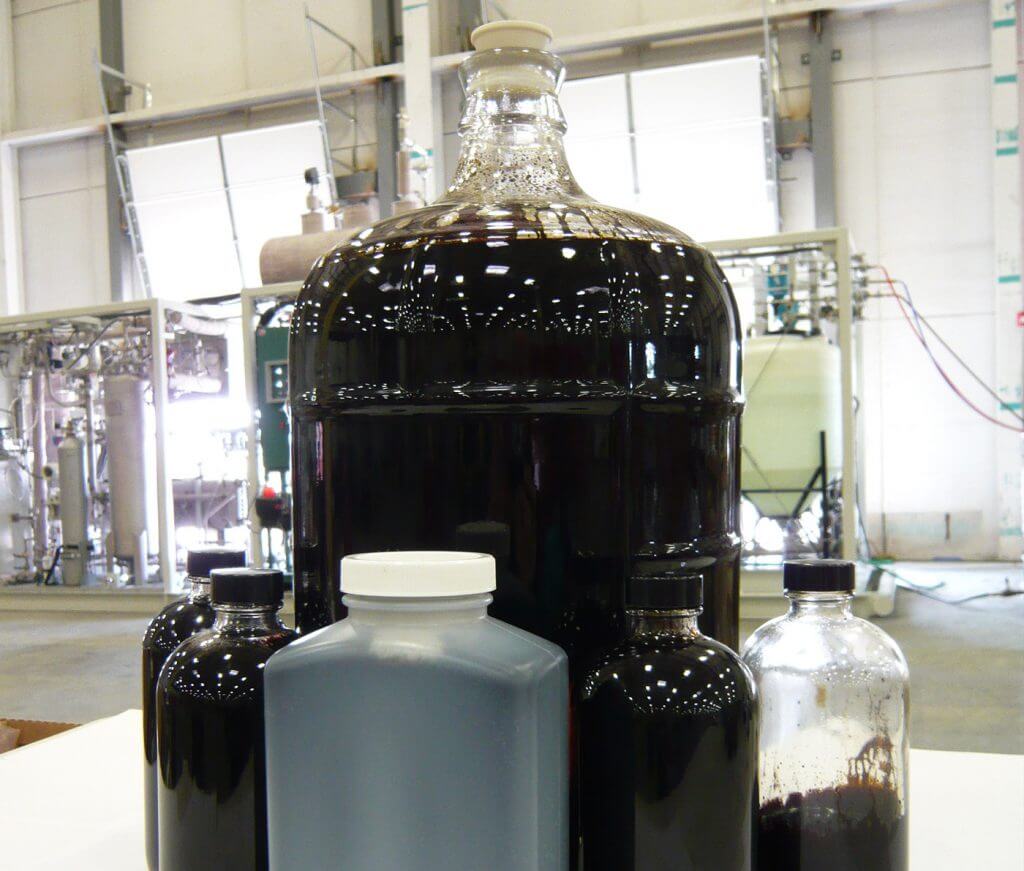 Process is Key
Merrick's world class process team brings our clients broad and deep expertise in process development and design. We have designed and implemented process systems of all types: standalone, bolt-on, and modular form.
We have successfully designed process systems including municipal solid waste processing, continuous and batch fermentation, thermo-chemical conversion, hydrothermal liquefaction, highly complex gasification, syngas cleanup, and advanced liquid product separation.