End-to-End Science and Engineering
Merrick works closely with government agencies in the US, Canada, and around the globe to provide complex and secure science facilities for all life science needs. We provide laboratory design and commissioning, along with full engineering and architectural services. Our clients include the US Department of Agriculture, US Department of Homeland Security, World Health Organization, National Institute of Health, Canadian Food Inspection Agency, US Army Medical Research Institute for Infectious Disease (USAMRIID), and other agencies worldwide.
These organizations trust us to deliver results. Let us find solutions to your next challenge.
Translating the Needs of Science into Facilities
At Merrick, we craft all our projects around the science first, protecting our clients' goals, needs, and overall mission. We've learned to listen first to gain understanding then provide solutions that work.
We deliver excellence in:
Containment Laboratories
Research and Diagnostic Facilities
Complex Science Facilities
Vivaria
Research Facilities of All Types
Planning Services for Efficient, Safe, and Secure Operation
Containment Laboratories
Merrick's life sciences team specializes in the high-containment requirements of BSL-3, BSL-3Ag, and BSL-4 laboratory facilities. For the National Bio and Agro Defense Facility, Merrick is providing advanced and highly specialized design for this critical and secure science laboratory for the Department of Homeland Security.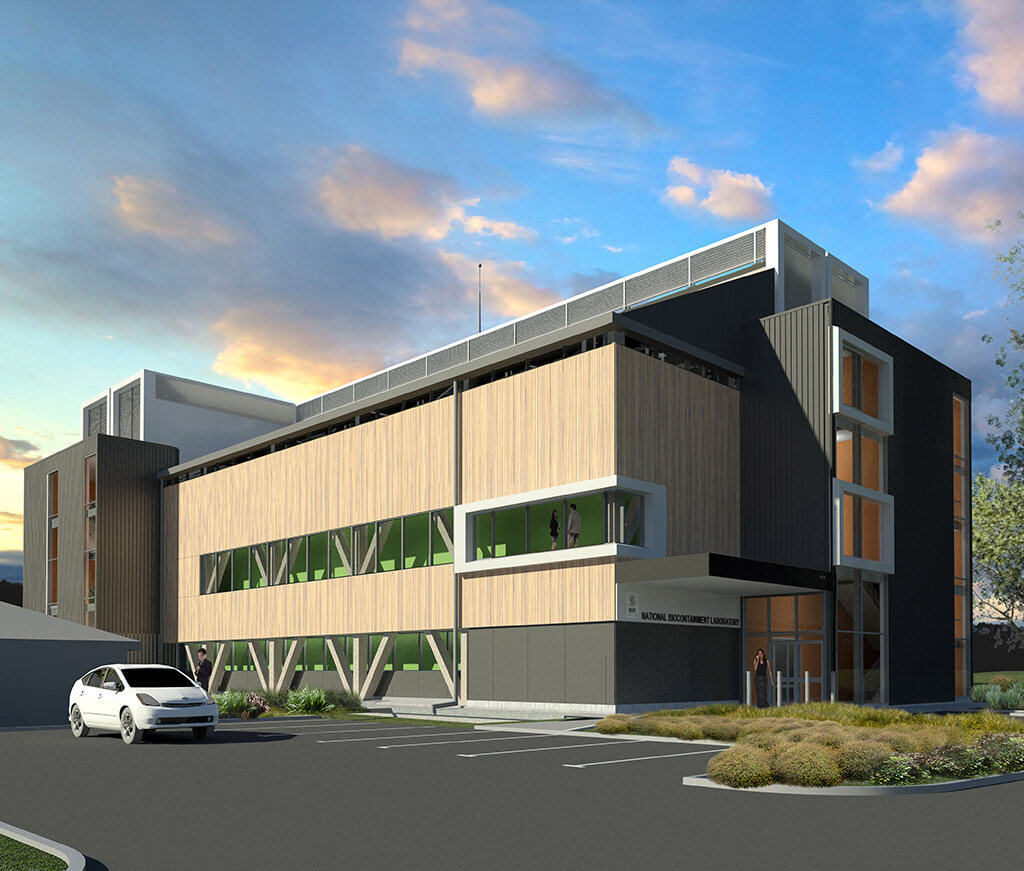 Specialized Laboratory Services
Merrick works on all types of research facilities, laboratories, and lab complexes with our federal and government clients. In addition to full engineering and architectural design, we provide commissioning, forensic assessments, certification reviews, transition and operations planning, SOP development, and biosafety/biosecurity consulting.