Putting the Power
in Your Hands
We know the importance of efficient, affordable, and reliable energy. Without it, your customers across the country can't perform many day-to-day tasks. We make their needs—and yours—our priority. Our power industry experts support you through the entire life cycle of your project, from initial feasibility studies and procurement support to construction management to commissioning and decommissioning. Thanks to our wide range of expertise, you'll feel secure and confident in the decisions you make regarding your facility. We draw from diverse multidisciplinary project experience to offer you the cutting-edge in electric power design.
Empowered by Our Expertise
Our experience ranges from conventional power sources like natural gas, coal, and fuel oil fired facilities to new technologies and sustainable sources including wind, solar, hydroelectric, hydrogen, waste-to-energy, renewable natural gas (RNG), and biomass fuels.
We offer expertise in:
Full-service project and program management
Retrofit plant engineering & design
Conventional, renewable, and distributed generation facilities
Combined heat & power plants
Hydrogen
Carbon capture & storage
Battery & energy storage
Microgrids
High-definition survey & asset management
Routing services
Easements
Water resources & industrial water treatment
Environmental solutions
Power Generation
Despite the increasing push for decarbonization, millions of households still rely on electricity generated by traditional sources like coal, gas, and oil. We partner with you to keep these operations performing reliably and effectively. We'll help you evaluate your options for the future, including environmental upgrades; coal to gas conversion; air quality retrofits; hydrogen fuel firing; carbon capture and storage (CCS) systems; RNG solutions; biomass and waste-to-energy alternatives; unit separation; and decommissioning. Let's work together to keep the lights on for your customers.
Distributed Generation
Integrating distributed power generation to the grid can be complicated. We're here to make it simple. We work with you to understand the factors affecting your site and determine the most cost-effective, reliable, and technically advantageous solutions. Our experts will help you select the most resilient source of power, whether that is a combined heat and power (CHP) plant or a microgrid enabling your facility to integrate local power generation and energy storage while remaining flexible.
Our experts will support you in integrating distributed generation with existing grid connections, pulling from our experience with:
On-site power generation with gas or diesel fired reciprocating engines
CHP plants
Renewable generation
Microgrids
Battery energy storage
Renewables & Energy Storage
Are you pursuing a sustainable energy project in the form of wind, solar, hydrogen, hydroelectric, or biomass fuels? We'll be your trusted partner and advisor through every step, from project siting and development through startup and commissioning. We can walk you through the process of connecting your renewable energy resource with your existing generation, transmission, and distribution systems. In addition, we'll guide you to the right energy storage solutions for your renewable energy generation and distributed energy resources.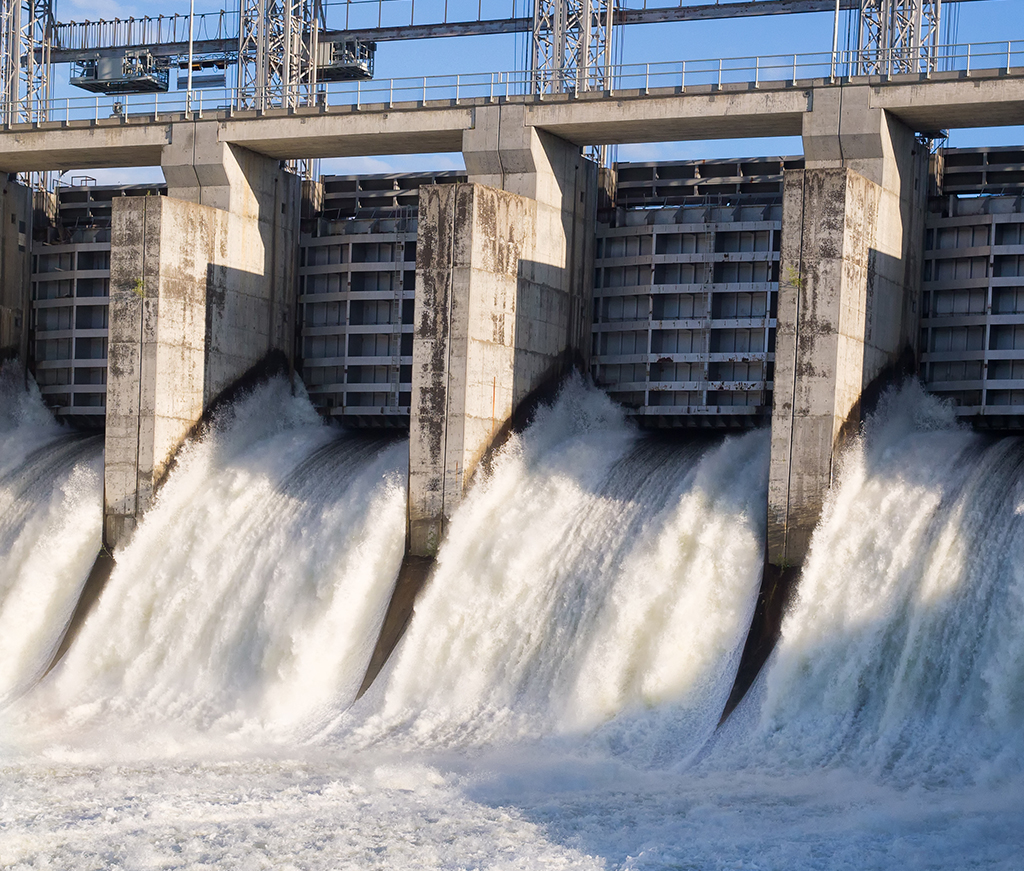 Hydrogen and Carbon Capture and Storage (CSS)
Hydrogen power and carbon capture and storage (CCS) systems help combat greenhouse gas emissions and meet stricter environmental requirements. But implementing these new green technologies can be daunting.
We'll help you navigate the complexities associated with evaluating, testing, and deploying hydrogen technology and carbon capture and storage, including:
Technology assessments and technical specifications
Balance-of-plant engineering
Bid evaluations
Construction management and cost estimating
Feasibility studies
Performance optimization
Site studies and planning
Storage option evaluations
Environmental Solutions
Environmental regulations can be confusing and downright overwhelming. But noncompliance can cost you hefty fines or even the shutdown of your facility. We'll help you navigate the landscape of changing environmental regulations and empower you to make educated decisions about your environmental compliance strategy by providing support with technology evaluations; feasibility studies and program planning; permitting; environmental retrofit planning and execution; detailed engineering; construction management; and final start-up and commissioning.
Surveying & Mapping
We offer you the total package for your power needs. Not only are we experts in the industry, but we also have in-house surveying and mapping capabilities. We've provided remote sensing, surveying, and mapping for power infrastructure across tens of thousands of miles, including route/corridor projects and substation projects. And our survey and mapping services cover the full range, from field collection to full management.