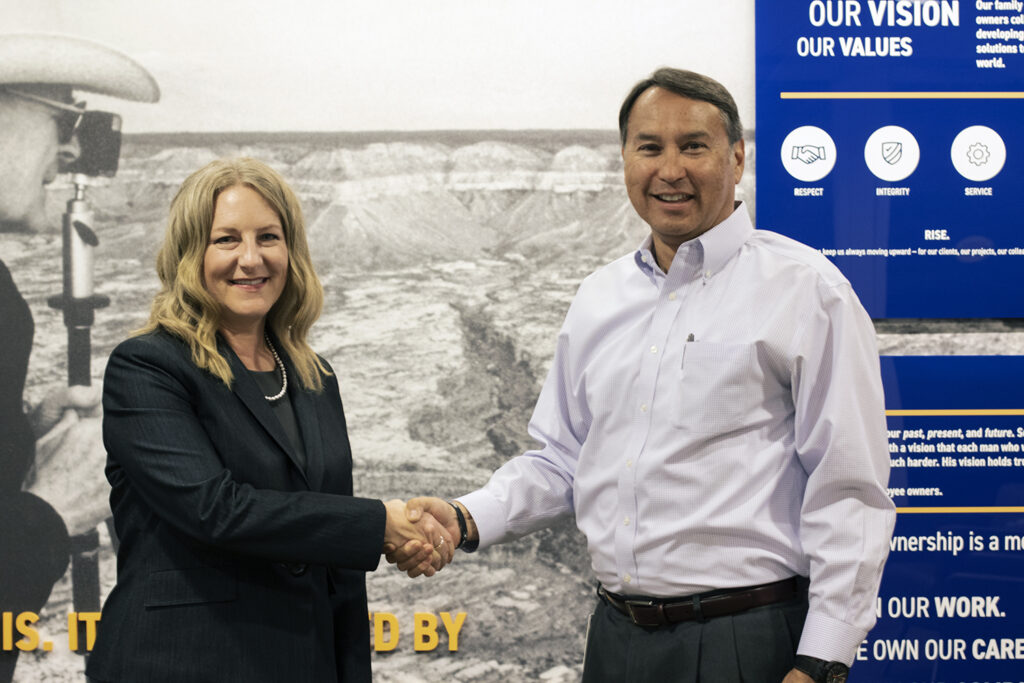 Merrick & Company Announces New President, Tamara Johnson
05.18.22
COLORADO – May 18, 2022 – Merrick & Company's Board of Directors has elected Tamara Johnson, EMBA, PMP, LEED AP, as president of the firm, effective April 1, 2023. Johnson has served as the firm's senior vice president of high performance facilities. She will become the sixth president in Merrick's history.
Christopher Sherry, PE, has served as president for the past five years, chief executive officer for four years, and was most recently elected chairman of the board. With this transition, he will continue in the role of CEO and chairman, focusing on board governance, government/industry affairs, strategic growth, and mergers and acquisitions.
Johnson has been with Merrick since 1991 and has grown with the company, serving in several positions throughout her career from office manager to business unit leader. In her most recent role as business unit leader for high performance facilities, Johnson leads a team focused on federal projects in programming, design and construction administration of facilities for the Department of Defense, aerospace, mission critical, and higher education.
Johnson is an architectural engineering graduate of the University of Wyoming and holds an MBA from the Daniels College of Business, University of Denver. Sherry said, "With Tammy's appointment as president, we continue our long-standing tradition of internal leadership succession, ensuring that Merrick's culture and commitment to employee ownership remains strong. I've had the pleasure of working with Tammy since she started her career at Merrick and have observed first-hand her commitment to our company, to her work, and to her teams. The future of our company is in good hands."
Merrick & Company (www.merrick.com) serves domestic and international clients in the energy, manufacturing & bioprocessing; national security; life sciences; and sustainable infrastructure markets. The employee-owned company has worked across all seven continents and maintains offices in the US, Canada, Mexico, and United Kingdom.
For more information about Merrick & Company, visit www.merrick.com/News.
# # #