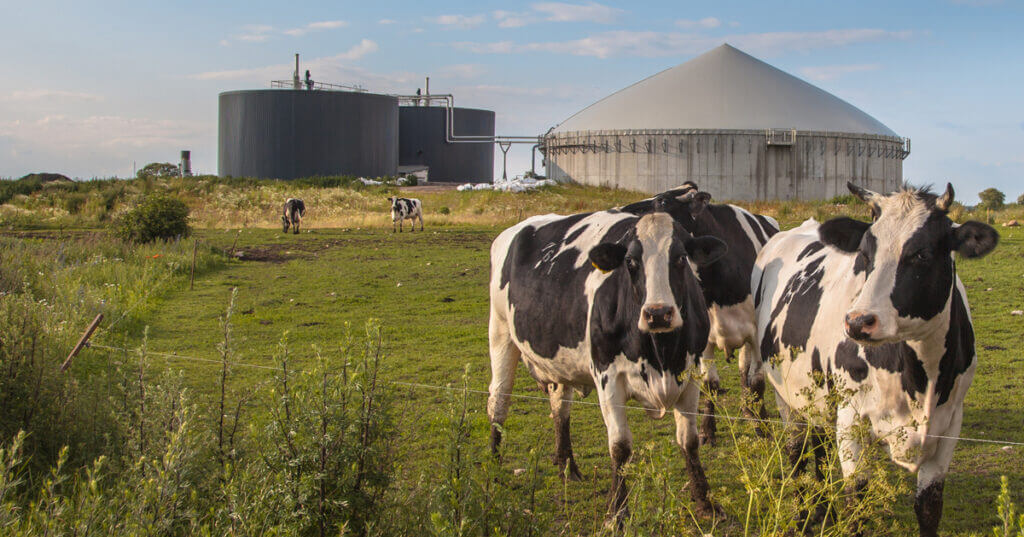 Staying Ahead of the Evolving RNG Landscape
11.03.21
By Bob Perry, Vice President of Strategic Programs, Energy & Chemicals 
The Renewable Natural Gas (RNG) market continues to be an exceptionally fast-paced environment with a growing assortment of project owners and developers. Each of these project owners and developers have their own priorities and business-case motivations as they develop, install, and operate RNG production facilities. This wide variety of needs means engineering, procurement, and construction management (EPCM) professional services firms must assess and adapt to each client's unique set of requirements and goals. Multiple factors must be considered when working on an RNG project, including the type of project owner, differing priorities and objectives, and determining and applying the best type of technology for each project.
Different Project Owner Types Require Unique Project Needs
RNG project owners are a diverse group, ranging from very sophisticated process industry multi-national corporations with hundreds of facilities and many years of designing, installing, and operating process facilities; to small-to-mid-sized project and process-savvy developer/operations; to small, financially oriented developers with little or no project or processing knowledge or project experience. Each of these owner types brings unique approaches and motivations to their projects. The EPCM facility designer must not only be aware of these factors, but also understand and be able to effectively manage how each may impact how the facility will be designed, procured, and constructed. 
 Naturally, this variety of project owners creates very different execution environments. Larger, project-experienced owner companies bring their own well-developed and proven execution doctrine and standards and structure. Smaller and mid-sized industry-experienced developer owners bring exceptional project experience and discipline but lack the resources to execute the project independently. Small developers typically rely heavily on the professional engineering and/or EPCM firms to provide guidance and structure. 
 The EPCM firms designing and installing RNG facilities must be able to assess their clients' needs, determine what approach and level of collaboration is needed, and adapt their services to effectively and efficiently execute for these very different project needs. EPCM firms must be able to assist sophisticated owners by incorporating knowledge and experience from previous project work and by offering "leaner" execution. They must also provide efficient services to the industry-experienced developers, as well as provide more rigor in defining the project and offer a structured and predictable execution to the less experienced developer owners.  
The
Evolving Priorities and Objectives of RNG Project Owners
Not only does each type of RNG project owner require differing levels of service from the EPCM firm, but they also each have a diverse set of priorities and objectives. Historically, process industry projects' return on investment was focused on factors such as an increased throughput, speed to market, and minimizing overall installation CAPEX. However, the advent of decarbonization and drive to Net Zero has motivated many organizations to execute RNG projects in pursuit of lower overall corporate Carbon Intensity (CI). While executing RNG projects for the lowest cost may still be a factor, it alone may not be the highest priority across the single project, or program of projects, for a particular owner. It is exceptionally important that the service provider understands all project or program priorities in order to effectively achieve established objectives, whether that be the lowest cost, lowest CI, shortest schedule, or other. 
Seeking Best Fit Technology Applications
After the EPCM firm understands the program priorities and objectives for the project, their attention must turn to the best fit technology application. While there is a great degree of commonality in processing technology across the various dairy, food waste, and organic material RNG projects, effective evaluation of the best fit application is essential to the success of the overall facility. From feed preparation and conditioning; to digester and gas upgrading technologies; to utilities and facilities infrastructure, each process area combination brings its own integration considerations and challenges. Accurate characterization of the facility objectives minimizes overall risk and greatly enhances achievement of project objectives. Ultimately, most of these projects deliver a fairly uniform product, but they employ a variety of organic feedstocks and processing technologies that result in unique issues across the design/integration, construction, and operations project life cycle. It is essential that those responsible for overall integration of the facility have intimate knowledge and capabilities across all facility process areas to mitigate design risk and ensure project success.  
Challenges

 and Opportunities of the RNG Market
In addition to accommodating a variety of project owner types and adapting to differing needs and objectives for each unique project, the EPCM firms in the RNG market must also overcome a unique set of challenges, including cost and renewable fuel standards impacts. However, the RNG market also offers significant investment opportunities. 
Cost:

 The RNG industry continues to be faced with an ongoing strain on commodity resources. This presents issues for all projects, equipment, and systems suppliers. It also creates overall cost control concerns. As a result, it is vital to design and implement a well-defined project development approach, including deliberate definition across all project areas to plan, design, and estimate the overall costs to procure and install. An ongoing cost control plan is essential to ensure success in the highly dynamic material supply environment

 
The Future Impact of the Renewable Fuel Standard (RFS) on Low Carbon Fuel Standards (LCFS):

 The RFS program was created under the Energy Policy Act of 2005 (EPAct), which amended the Clean Air Act (CAA). The RFS program requires a certain volume of renewable fuel to replace or reduce the quantity of petroleum-based transportation fuel, heating oil, or jet fuel. However, there continues to be a great deal of debate about, and updates to, the RFS for after 2022. It is unclear yet what impact(s) it could have for LCFS and overall renewable fuel volumes production, particularly in the RNG space. This creates anxiety across the RNG landscape. While there is no distinct guidance at this time, the majority view, which is also supported by current legislation, is that the current production volumes forecast will be supported with no net negative impact for ongoing RNG projects. But only time will tell.

 
The Pursuit of Lower CI:

 As discussed previously, while most RNG project owners develop, design, and install projects in pursuit and realization of taking advantage of the LCFS and RIN economy, some owners rank that marginal increase below the overall pursuit of lower corporate CI across the production facilities and associated fuel volumes. Both factors represent significant opportunities for investment, but the push for lower CI and Net Zero remains a growing motivation.

 
The RNG market remains an evolving landscape with a diverse set of project owner types. Project services organizations in the RNG market must continually pursue lean and effective execution, with sufficient technical rigor and depth to support a wide range of clients and project configurations. Tailoring project teams and associated execution modes is crucial to working effectively with the client partners and delivering a successful RNG project.