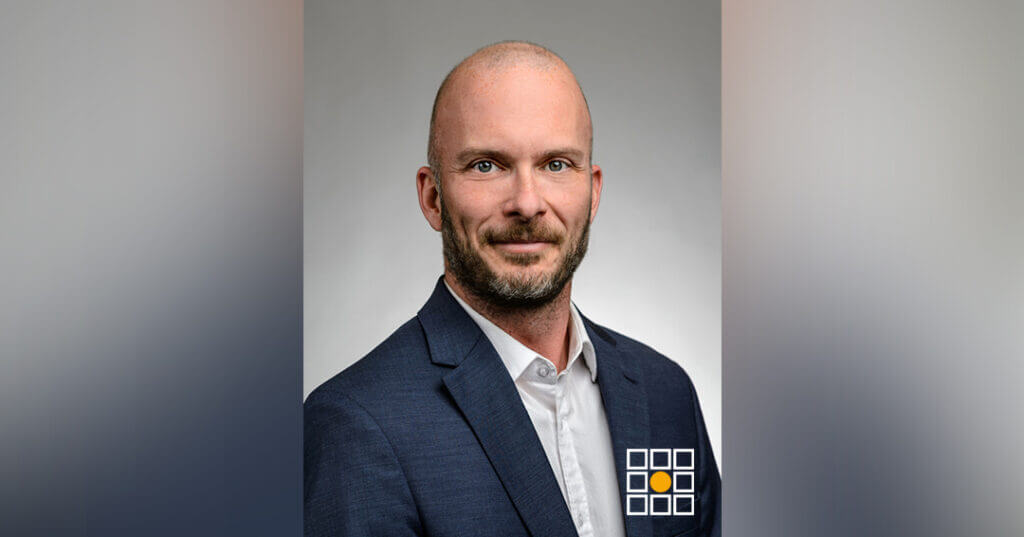 Welcome Ian Anderson!
09.10.20
Merrick & Company is pleased to announce the recent hiring of Ian Anderson, PLA, LEED AP as a senior landscape architect in the firm's Charlotte, North Carolina office. Ian recently relocated to Charlotte from Denver where he was a senior associate with Matrix Design Group and led public-sector planning and design projects including parks, open space, trails, and greenways; water resources, drainageways, and stormwater management; streetscapes and transportation corridors; and urban design and mixed-use development. He has managed and participated in multi-disciplinary design teams and has developed a variety of public and private sector project types from conceptual planning and community engagement through final design and construction observation. His experience has focused on developing nature-based solutions that successfully integrate the built environment with natural systems to create multi-functional community infrastructure. When he's not practicing landscape architecture, Ian can be found exploring national and state parks with his wife and seven-year-old twin children in their camper trailer; building a network of treehouses, ziplines and swings in his backyard, or listening to music playlists while enjoying an East Coast IPA and making noise on his drum set.
Past Project Experience

Westminster Station Park
Westminster Station Park is the gateway to the south side of Westminster, Colorado and serves as the central community park for the mixed-use, transit-oriented development. Ian served as project manager for the 40-acre park master plan and provided preliminary and final design services for the commuter rail station, phase one drainage improvements, and phase two nature playground and water feature.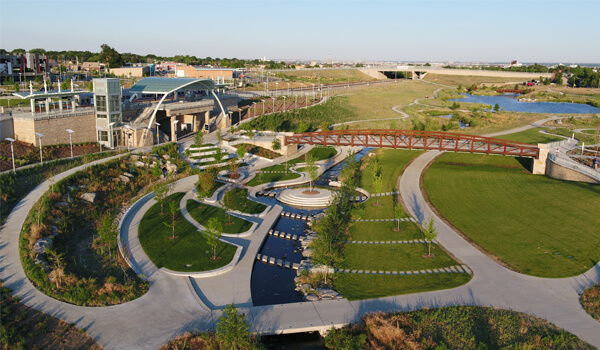 Fort Walton Beach Landing and Downtown Master Plan
Located in the heart of Florida's Emerald Coast, the Fort Walton Beach Downtown Master Plan re-aligns Highway 98 around the downtown business district to create a year-round, mixed-use entertainment district that is oriented around the historic Miracle Strip Parkway. Ian led the master planning, community engagement, and phase one Fort Walton Beach Landing improvements for this transformative downtown project.
Woodbriar Park Renovation
The Woodbriar Park Renovation was a new collaboration between the City of Greeley, Colorado's stormwater and parks departments creating a multi-functional, nature-based, community amenity that reduced frequent flooding in the adjacent residential neighborhood. Ian served as the project manager for the community engagement, master planning, final design, and construction observation that featured previously-piped ("daylit") stormwater flows into a natural, riparian stream corridor with a historically-inspired, interactive water diversion structure as well as selectively-removed trees that were re-purposed into a natural playground.


Arizona Capitol Mall Master Plan
The Arizona Capitol Mall Master Plan consolidates government services around the historic capitol, legislative buildings, memorial plaza, and future light rail station. Ian served as the urban design lead for the master plan update of this state capitol campus that balances historic resources with future, transit-oriented development.

Infinity Park
Infinity Park is a 16-acre, multi-use, indoor-outdoor entertainment destination for the Village of Glendale, Colorado, home to the Glendale Raptors rugby team, and the first municipal rugby stadium in the United States. Ian served as the project manager for the multi-phased, civic district improvements including project programming, community engagement, master planning, final design, and construction observation.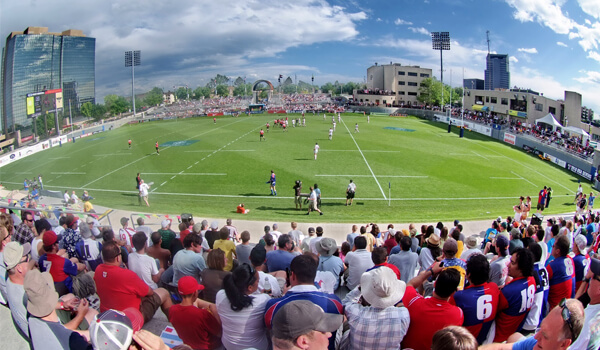 Centennial Community Identification and Wayfinding Program
The City of Centennial is one of Colorado's newest cities and wanted to establish a strong community identity and supporting wayfinding signage program. Ian served as the project manager and led numerous public workshops to create a community-supported vision for the City identity as well as master planning and schematic design of signage components.